Since our inception, Ripple Effect Consulting has been totally focused on building a strategic, quality search practice. Ripple Effect Consulting is specialized staffing firm that focuses on Direct Hire, Contract to Hire, and Contract position. We bring over 30 years of market experience and pride ourselves on finding the most difficult to find and best talent in the country. Our industry focus consists of Engineering, Construction, Architecture, Energy, IT, and Professional Services. We pride ourselves on bringing a friendly feel to individuals looking for their next big opportunity. Our main focus is to place individuals with the right company to grow personally, professionally, and financially. We spend a quarter of our lives at work, why not work with a company you love.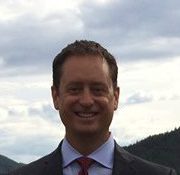 Dan Rottinghaus
Managing Principal
Dan has been involved in all aspects of the recruiting industry in management, sales, and recruiting roles. He has experience partnering with clients in a retained and contingent search, as well as contract and contract to hire opportunities.
Dan has been providing talent solutions on a contract, project and direct hire basis for clients in Engineering, IT, Accounting & Finance, Construction, and Architecture for over 20 years.
Ripple Effect Consulting
Jason R. English
Director of Recruiting / Account Manager
Jason has several years of technical recruiting, recruiter training, and business development experience. He works every day to make sure the needs of the individuals he works with on both the candidate and client side are exceeded. Jason has a passion for helping people look at not only the now, but the future to make sure they are positioning themselves in a role that will benefit them over the long term. He is helping clients understand current market trends, and what it takes for companies to capture the best talent.
Ripple Effect Consulting
Melissa Chadwick Krieg
Sr Engineering & IT Recruiter
Melissa is a focused professional that has been recruiting on a national level within the AEC markets since 2013. She came into recruiting after years of experience working within a fortune 500 engineering firm handling project tracking, contract administration, and invoice accountability.
She has experience recruiting for various skill sets on all levels in both Direct Hire, Contract and Contract to hire placement within the Engineering, Architectural and Construction verticals. Melissa knows the importance of and prides herself on her relationships with candidates and clients. Melissa will diligently work to find the best fit for all of her clients and candidates.
Ripple Effect Consulting
Gage Ridenour
Engineering & IT Recruiter
Gage has experience recruiting for Fortune 500 companies on a national level. He is skilled at recruiting in the Financial, Engineering and IT industries, primarily staffing for Contract, Contract-Hire and Direct Hire roles. He has experience working in a fast paced enviornment with a wide range of candidates from entry level to senior level roles. Gages number one priority is to help people with their career search while building and maintaining long lasting relationships.
Ripple Effect Consulting
Clint Willoughby
Engineering & IT Recruiter
Clint has experience recruiting in the financial, oil & gas, and energy industry. He's skilled in recruiting from entry level candidates, up to executive, working primarily with direct hire and contract hire. He also has experience being an "Account Manager" with national companies throughout the Western Region. Clint's number one priority is to help candidates find a career that they enjoy and will stay there for the long term.
Ripple Effect Consulting